We offer a completely free service that utilizes the most advanced artificial intelligence technology to provide you with answers to your legal questions.
Simply type in your question below, and within 5 minutes, you'll receive a comprehensive answer. You can find your answer easily under the "Latest Questions" section.
Please remember, consult with a qualified legal professional before making any decisions related to legal matters. The information provided here is intended for general informational purposes only and should not be considered as legal advice. Do not rely solely on the information provided in this response for any legal decisions.
As of now, the AI is configured to answer questions according to the law of the United States. Questions related to other jurisdictions may not get a correct answer.
Find your generated answer here.
Ask an AI lawyer a question
For general legal information only. Please note that the answer will be published publicly, so do not provide any personal information.
Rules for questions
Only legal questions; other questions will be deleted without notice.
Do not contain explicit sex
No: Hateful content, self-harm, sexual or promotes violence. Plus much more.
Use common sense. The filtering process is quite picky.
Navigation:
Categories – Ask AI Lawyer
Lawyer – General Knowledge
Answers by category
Specific categories
Popular questions answered by AI Lawyer
Ask AI Lawyer for Free Online
Are you tired of spending hours researching legal information online? Look no further than Ask AI Lawyer!
Our AI-powered legal information service provides quick and most importantly, free help from the comfort of your own home. Our AI has been developed by OpenAI, currently this sites uses GPT models.
How can I ask a question to your AI platform?
Simply submit your legal question through our user-friendly interface above
Our AI analyses your question, cross-references it with a database of legal information, and provides a comprehensive answer in minutes
Answers can be viewed under "Latest questions", online for everyone to view.
Our service is simple and completely free. With Ask AI Lawyer, you have access to legal information right at your fingertips.
Don't hesitate, try Ask AI Lawyer today and start saving time on legal information. Submit your legal question now and get an answer within minutes.
Popular Law Questions – Topics you can ask about
When it comes to legal matters, people often have questions about a variety of topics. Here are some of the most popular:
Traffic Laws: Speeding tickets, DUIs, and other traffic violations.
Business start-up: Legal requirements, business structures, and permits.
Tax Law: Income tax, corporate tax, and tax planning.
Family Law: Divorce, child custody, and spousal support.
Business Contracts: Contract drafting, negotiation, and dispute resolution.
Employment Law: Employee rights, workplace policies, and labor laws.
Landlord/Tenant Matters: Lease agreements, eviction procedures, and tenant rights.
Wills and Trusts: Estate planning, probate, and asset protection.
Real Estate Law: Property transactions, zoning laws, and land use.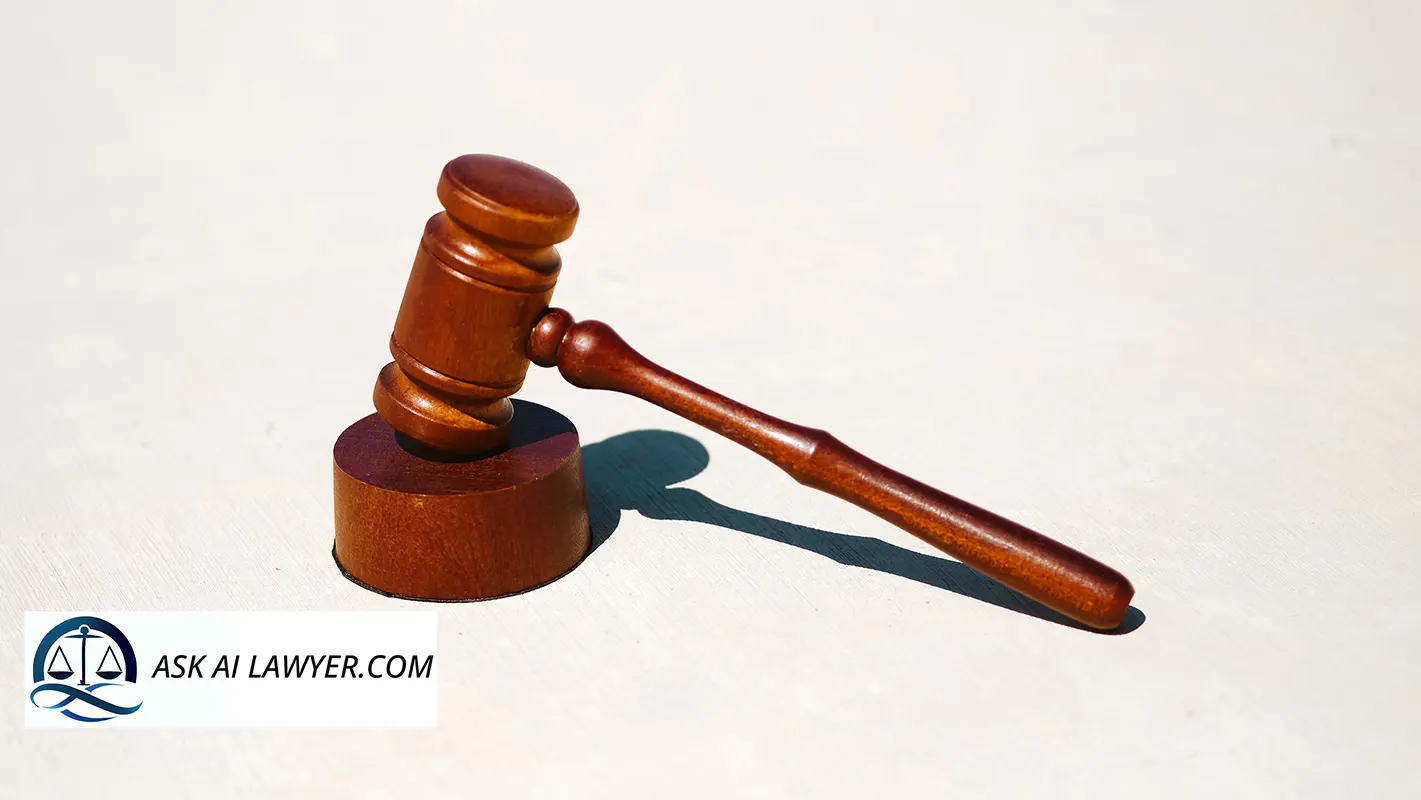 Limitations of AI when it comes to providing legal advice
Artificial Intelligence, while a powerful tool, has several limitations when it comes to providing legal advice.
Firstly, AI's training only includes the knowledge up until a certain point in time, which means it lacks awareness of any changes in laws, legal interpretations, or precedents set after this date.
Secondly, AI doesn't have the ability to understand the specific context and nuances of an individual's case the way a human lawyer would, limiting its ability to provide personalized advice.
Furthermore, AI can't exercise legal judgment or ethical discretion, crucial components in practicing law.
Lastly, legal advice often requires a nuanced understanding of local jurisdictional laws, which AI, trained on general and globally diverse data, cannot provide. As such, AI should be used for general legal information, but not as a substitute for professional legal advice.
Find a qualified legal professional who is not AI-based
Legal matters can be complex and confusing, and making decisions without proper guidance can have serious consequences. It is important to consult with a qualified legal professional to ensure that you are making informed decisions that align with your best interests. When seeking legal advice, it is essential to choose a qualified legal professional that is knowledgeable and experienced in the specific area of law that pertains to your situation.
Resources such as Avvo, FindLaw, and Lawyers.com can help you find a qualified lawyer in your area. Remember, consulting with a legal professional is always the best way to navigate complex legal matters and protect your rights.